3 files| 5.00 GiB | 1920×1080
Leona is a smoking hot amature scat babe with a fucking killer body if you are into skinny girls like I am.
Long legs, perky tits, and a hip area that only the Russians can master in this fashion.
I'm not a big fan of her tattoos though, and her stupid hipster ears make me sick.
But I am willing to overlook these minor flaws due to the fact that she fucks covered in shit.
For me, this is a winner.
Like her friend Matilda, who is filming this vid, Leona enjoys a good scat fucking with her boyfriend.
The action takes place on a framed bed with plastick covering.
After a bit of oral the guy squats over Leonas face and proceedes to drop 3 turds right on the mark, and from there it's fucking all the way to the finnish.
Unfortunately, there is no cumshot in this vid as I can see…
But there is fucking while squirting out an enema, anal, kissing, shitting and smearing, to mention a few things.
Check the tags to see more.
I'll shut up now and let the pics do the talking, but if you enjoyed this movie, please take some time to give me a comment or a thanks. My own money went into this so you can see it.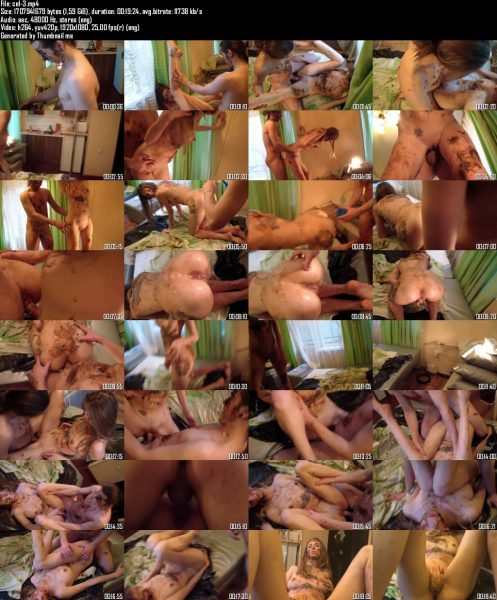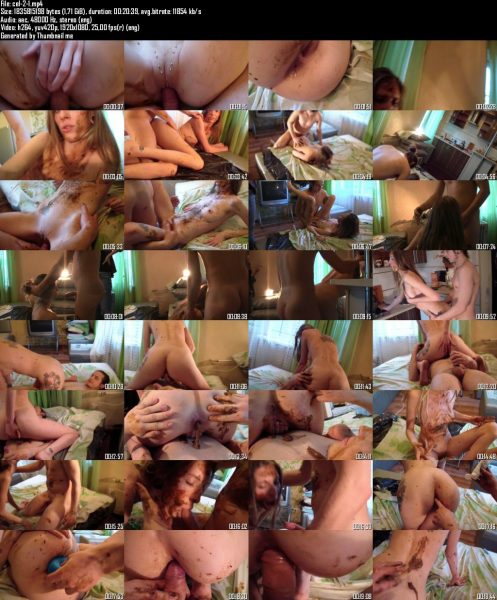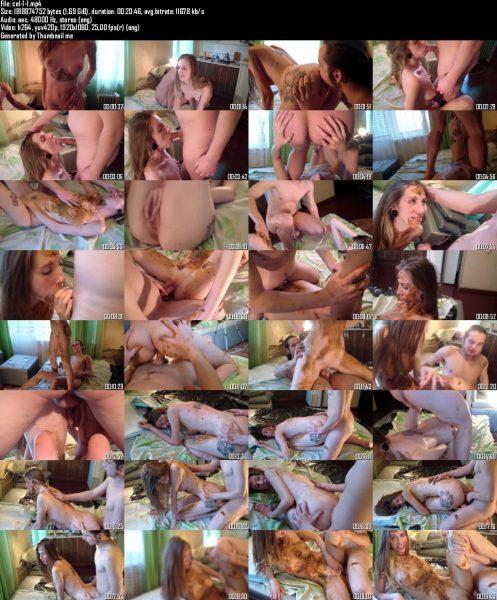 Leona's Scat Fucking Adventures 1.mp4 – 1.7 GB
Leona's Scat Fucking Adventures 2.mp4 – 1.7 GB
Leona's Scat Fucking Adventures 3.mp4 – 1.6 GB