2 h 11 min | 9.54 GB | 1920×1080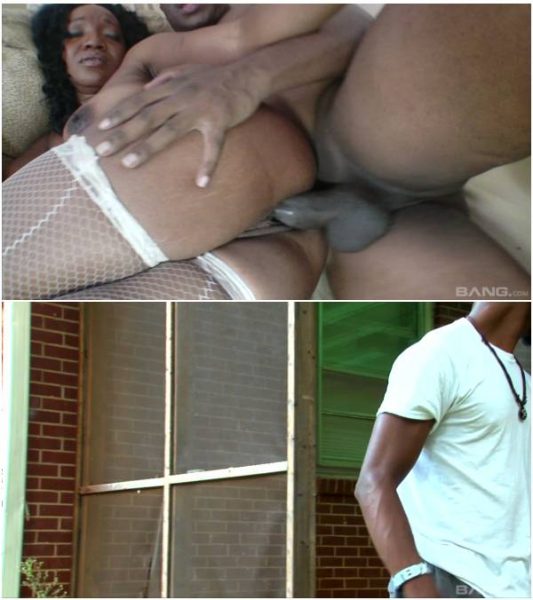 When you see a pretty black MILF t's like she has certain powers. Kitty B moist as a Georgia peach who is so ripe, her pussy is really dripping! When Rock gets a taste of this hot pussy, he is mesmerized! They both fuck at a frantic fever pace when Kitty squirts all over Rock he becomes more excited! He fucks her harder n Kitty squirts more than she can handle in, "Desperate Black Mothers," where you can enjoy these beautiful black mothers as they showcase their sex skills!
Scene 1 With: Kitty B.
Categories:One On One, Big Boobs, Black, Mature, Facial Cumshot, Lingerie, Fishnet, Brunette
Overview:Kitty B. has always enjoyed taking big dicks in her mouth, especially black ones. Something about sucking on a big penis the same color as her is a nice change from all those little old white ones she sucks, and although these men mighty be more loaded, the sex with Jerome is just too good to pass up, so she ends up benefiting in pleasure and in terms of her wallet.
Scene 2 With: Lil Spicy
Categories:One On One, Black, Mature, Facial Cumshot, Lingerie, Fishnet, Brunette
Overview:Lil Spicy has a lot of mouths to feed back at home, so she needs all the supportive men she can get, and Steven can do everything for her that she needs. His huge black cock is a dark shade of ebony that she loves, and his dreadlocks remind her of her daddy who great up listening to reggae and twisting up his hair. See her get eaten out and bend over for this chocolate god before he can't take it anymore and fills her up with his jizz.
Scene 3 With: Phreaq-E
Categories:AnalOne On One, Black, Facial Cumshot, Lingerie, Glasses, Fishnet, Blonde
Overview:Phreaq-E is a very desperate MILF who is African American and has it hard. Good thing she has a couple men in her life that can help her out when they come to see her for sex, and Jeremiah always stretches her brown hole out extra good with his eleven inch thug dick. Her face is where he wants to cum, so that's where he busts, and he think she looks better with jizz all over her face.
Scene 4 With: Kelly Starr
Categories:One On One, Toys, Big Boobs, Black, Facial Cumshot, Lingerie, Tattoo, Fishnet, Brunette
Overview:Kelly Starr has a lot of responsibilities that she can't tend to unless she pleases men, so she gets her pussy stuffed with dick and dildos all day long in hopes of making ends meet. The cries she lets out are screeching but its because her pussy gets so tight during sex, and Tyrell can't wait to have her back or another session at his mama's house the next time she's out of town.
Sex Acts: Oral Sex, Vaginal Sex, Masturbation, Stripping
Positions: Cowgirl, Doggy Style, Laying, Missionary, Reverse Cowgirl, Side Saddle, Sitting, Spoons position, Standing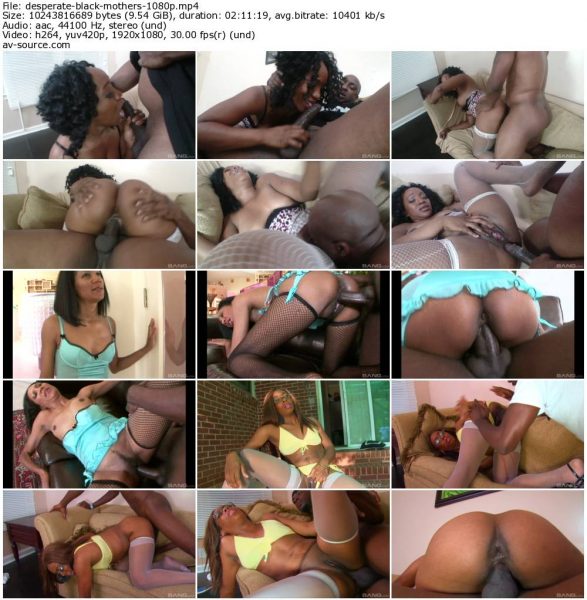 Download:
desperate-black-mothers-1080p.mp4