1 h 55 min | 4.14 GB | 1920×1080

There comes a point in every woman's life when she is initiated into a world of limitless sex without hang-ups or boundaries. Typically this happens when they meet an older man that has a way with words and women. Enter The Student. Watch women push their sexual boundaries to new limits! See them have their first kinky sex experience, their first threesomes and just all out bangfests with their sexual mentors!

Scene 1 With: Francesca Di Caprio

Categories:One On One, Facial Cumshot, Lingerie, Brunette, Anal
Overview:Francesca Di Caprio was always a quiet and studious college student until her political science professor took her under his wing. He introduced her to a world of sex that she never knew existed! They went to BDSM parties, she started having anal and today we join these horny lovers as they are having anal sex in her dorm room! Imagine the look on her roommates face when she walked in to find a professor balls deep in her roommates asshole!

Scene 2 With: Alysa Gap

Categories:One On One, Facial Cumshot, Brunette, Anal
Overview:Alysa Gap has been out of college for a while, so she got a tutor to help her get back in the swing of things with computers and all. The only thing is Alysa can't get enough of his big cock so they never wind up talking tech at all! See him bend her over and fill that pretty little pink slit with this thick dick before popping it out to cum on her face.

Scene 3 With: Martina Gold, Marika Vitale

Categories:Big Boobs, Mature, Facial Cumshot, Tattoo, Brunette, Blonde, Anal, Threesome
Overview:Martina Gold plays the high priced escort in this naughty roleplay scene with Marika Vitale. Marika's husband brings her into their relationship to have a threesome with his wife. He has always wanted to ass fuck two different women in one sexual encounter and have them both suck their ass juice off his cock until he cums.

Scene 4 With: Lara De Santis, Sofia Star

Categories:Big Boobs, Mature, Facial Cumshot, Double Penetration, Foursome, Blonde, Red Head, Anal
Overview:Lara De Santis and Sofia Star love exploring their sexual boundaries and tonight the've rented out a hotel room to play with another couple. This is their first swinger experience that is going to go all the way with double penetrations and double blowjobs!

Scene 5 With: Valentina Ricci

Categories:Big Boobs, Mature, Facial Cumshot, Lingerie, Double Blowjob, Piercing, Brunette, Red Head, Anal, Threesome
Overview:Valentina Ricci has always been down for sex games that have her meeting new couples and fucking new people. Today she's joined a husband and wife team for some threesome play. She likes having two people want her and she also likes sucking cock with another woman! Valentina rides his cock so his wife can watch his dick go in and out of a strangers pussy because she's a voyeur that likes to watch.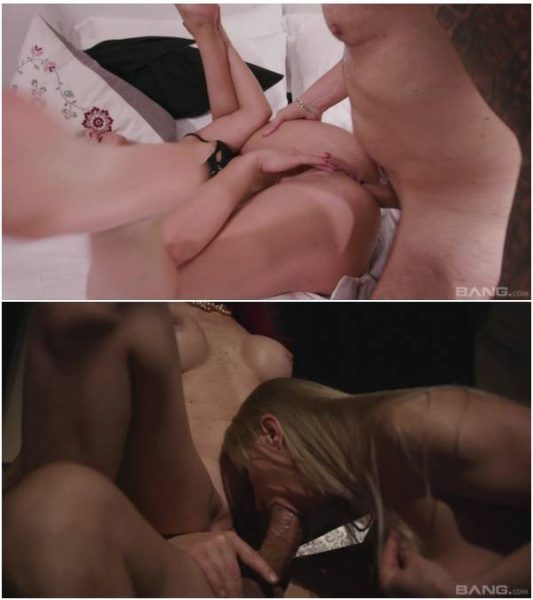 Categories: One On One, Big Boobs, Mature, Facial Cumshot, Double Penetration, Lingerie, Foursome, Double Blowjob,Tattoo, Piercing, Brunette, Blonde, Red Head, Anal, Threesome
Positions: Cowgirl, Doggy Style, Kneeling, Laying, Reverse Cowgirl, Sitting, Standing, Standing Missionary, Standing Doggy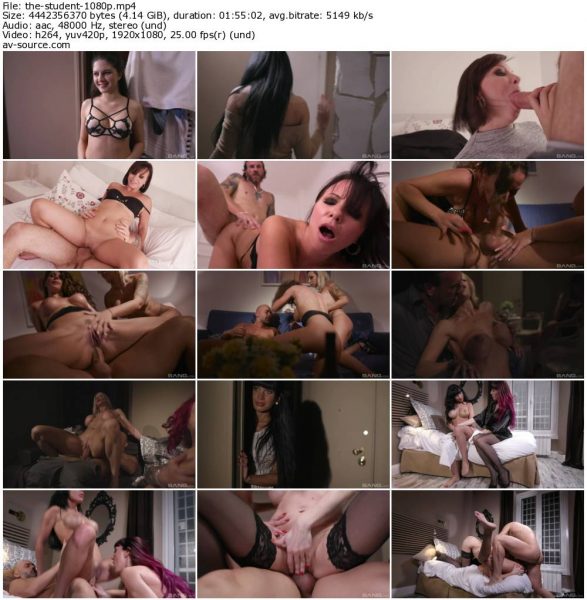 Download:
the-student-1080p.mp4