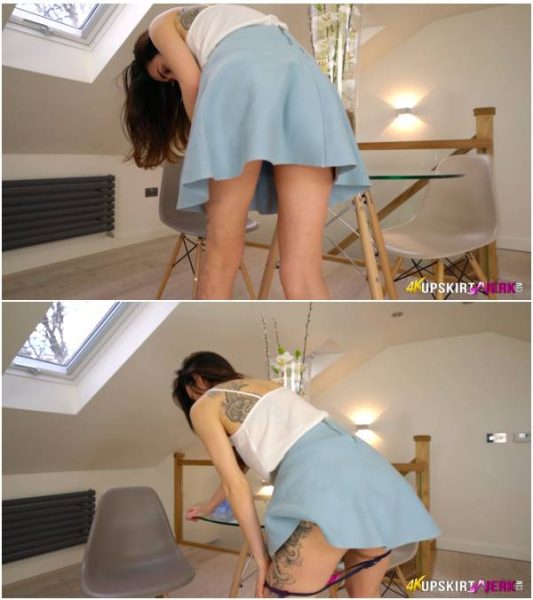 8 min 20 s | 482 MB | 1920×1080
Laura has asked you to go out tonight because her sister is coming round, and she knows you are a pervert. You tell her that you will if she agrees to something first. You tell her that if she lets you look up her skirt and flashes her pussy at you while you wank,
you will leave. You're surprised when she agrees and even more surprised when she pulls her panties to the side, – to let you wank over her tight pussy.
Laura cleans the room, sits down on a chair, spreads her legs and flashes her pussy.